Hot Cocoa Stand Minis 2022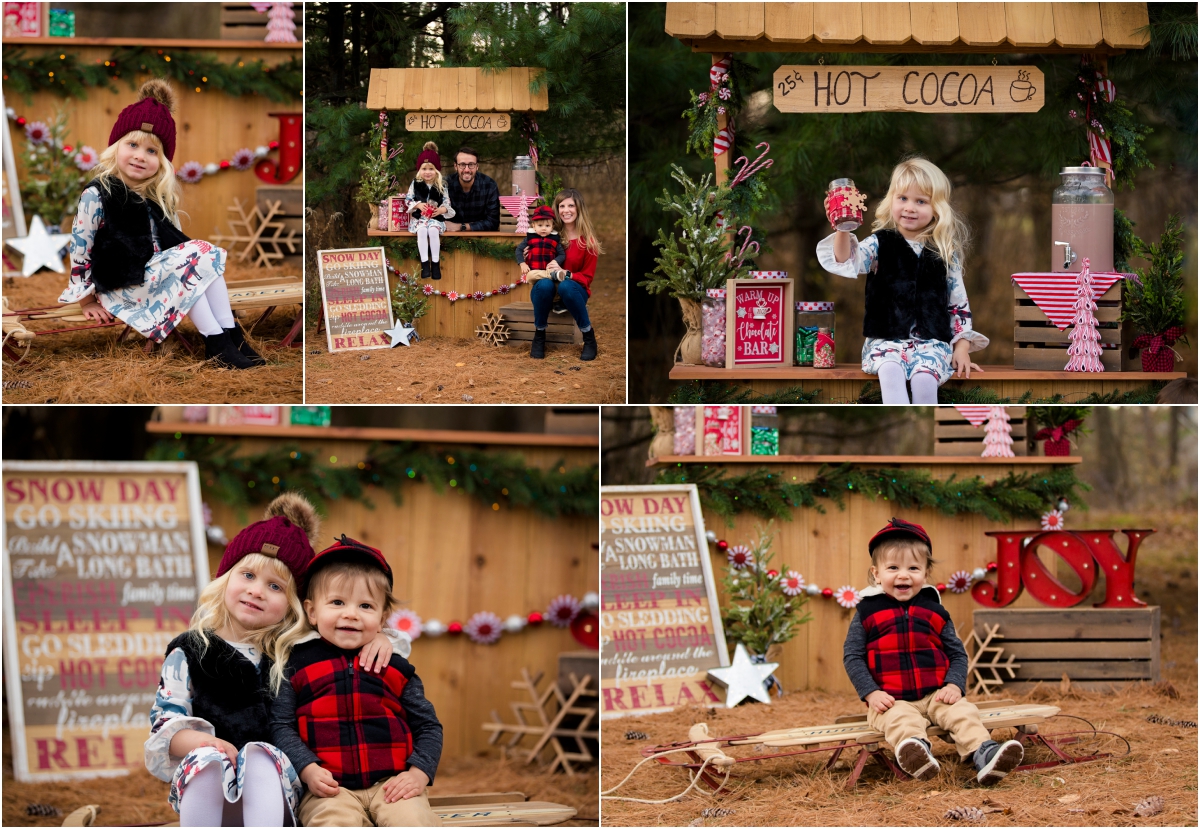 These sessions are NON-REFUNDABLE -$200 is due upfront and a contract will be sent to you to reserve date.
In the event of illness you may apply your $200 towards another session in 2022-23 if this setup is not available.
OUTDOORS, HOWELL MICHIGAN
This session includes:
– 15 minute session
– No outfit changes
– Max 9 kids + parents
– immediate family only
– 6 digital files via download with print release
– props / fabric sanitized between sessions
– digital prep guide
– online gallery live for 14 days
– additional digital files may be available for purchase
---
RESCHEDULING/LATE ARRIVAL:
In the event that the Client requests to reschedule, the payment shall be applied to a rescheduled event agreed upon by the photographer.
Any Client that is late arriving at the event will have the amount of time late deducted from the time allotted for the event. Clients shall not be compensated for the time deducted from the session due to late arrival.
Tara Droz Photography will not be held responsible if the person(s) being photographed do not cooperate and the designed images are not obtained. Only one re-shoot will be permitted at a later date.
ARTISTIC RIGHTS:
The Client(s) hereby agrees that he/she fully understands that there are no full refunds or exchanges on purchases after the session is completed due to the custom nature of portrait photography. Tara Droz Photography retains the right of discretion in selecting the photographic materials released to the client. Images will be edited in line with the Photographer's style. Additional editing beyond what is considered standard by Photographer, will be billed at $20 per image. RAW files will not be released to client(s) under any circumstance.
CLIENT USAGE:
Tara Droz Photography will make photos available to the Client through an online gallery website. These photos shall be available to the Client within 2 weeks of the session. Client is encouraged to download all photos from the gallery and save in various locations to avoid the risk of ever losing them.
By finalizing your session you agree to the above terms & conditions.